Audi e-tron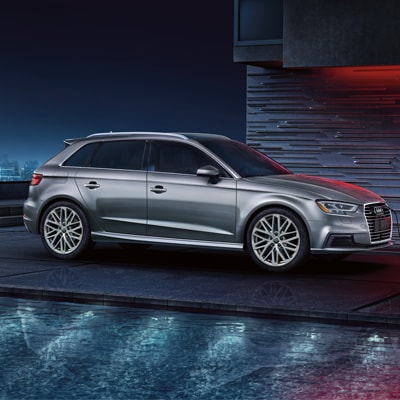 Sportback Body Design
Fashionable with Cargo Functions
The Audi A3 Sportback e-tron® comes with a stylish design that also serves a unique purpose, delivering a look and feel you deserve with your luxury daily driver. Distinct DRL lighting, along with available full LED headlights and taillights with dynamic rear turn signals, keep your drive lit up with chiseled accents easy to identify. A sculpted Singleframe® grille up front makes its own statement, with available aluminum roof rails to tie gear down and maintain space inside.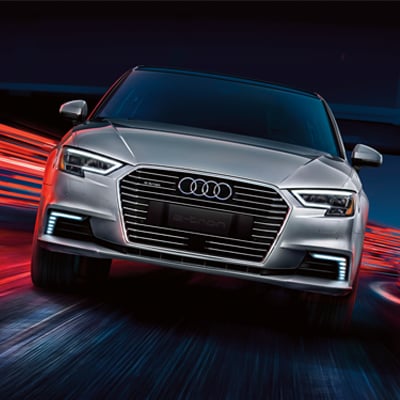 Performance
A Rare Blend of Efficiency and Explosiveness
When you bring together exceptional efficiency and power in one powertrain layout, a distinguished ride quality follows. That is certainly the case with this new Audi plug-in hybrid, experienced through a unique electric motor that combines with a 1.4-liter turbocharged TFSI® engine to produce 204 combined horsepower and a combined 83 miles per gallon-e.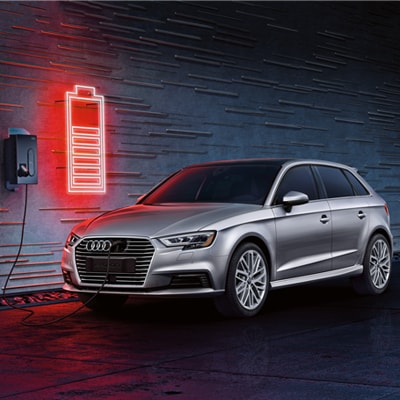 Charging Innovation
Replenish your Car's Battery Conveniently
A plug-in hybrid that takes a full afternoon to charge won't align with a busy schedule or lifestyle, but you'll find the Audi A3 Sportback e-tron® very accommodating in this sense. Plug in quickly from either side of your vehicle, as a 240-volt charging unit is easily accessible under a Singlfeframe® grille in the front. This vehicle's battery fully replenishes in just two hours and 15 minutes time.

More Features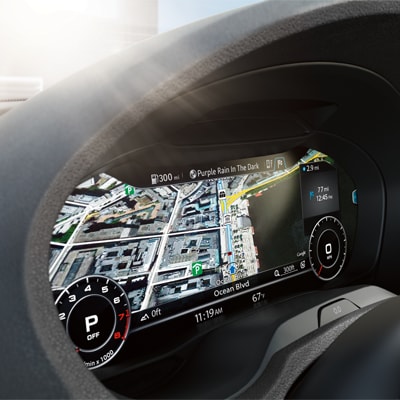 MMI® Infotainment
Premiere Connectivity and Navigation
Audi MMI® technology spans across several digital elements to cover your connectivity needs in multiple facets for your drive. Available MMI Navigation® plus keeps you comfortable with travel to unknown destinations, offering step by step directions in real time. Available MMI Touch® allows you to write in your own commands, limiting knob and instrument adjustments for convenience with your advanced entertainment.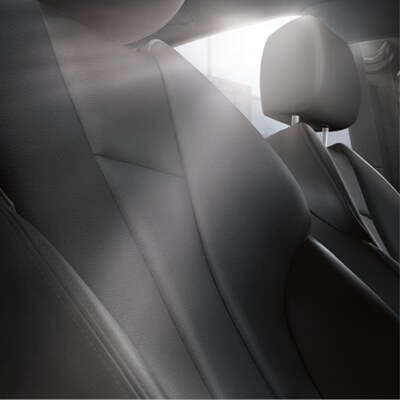 Panoramic Sunroof
Sunshine Influence on Every Drive
A standard panoramic sunroof opens up in a matter of seconds with the Audi A3 Sportback e-tron®, exposing you to the beautiful California sunshine on your cruise through the Calabasas area. This feature makes your warm-weather adventures behind the wheel even more fulfilling, as both you and your guests relish in the fresh air and warm rays that come down from above.