Audi A3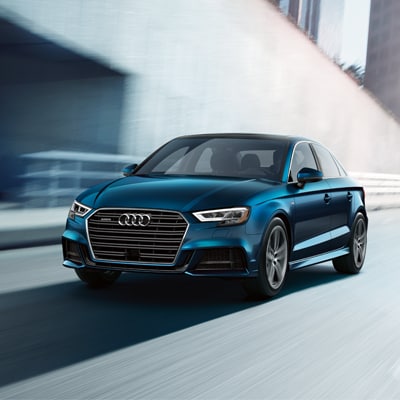 Design
Crafted for Distinguishable Style
As either a four-door sedan or two-door Cabriolet, this new Audi model flashes in brilliant ways for an elegant look that spectators will certainly take note of. A Singleframe® grille and chiseled lines add to the sportiness of the body design on this luxury sedan. Aerodynamic craftsmanship and recognizable flair help the A3 stand out on crowded roadways.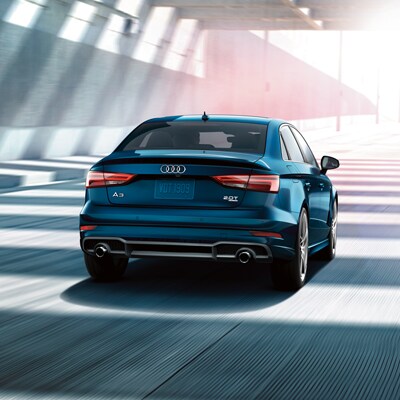 quattro® All-Wheel Drive
Fewer Surprises and More Control
Climbing behind the wheel, you may notice that both the handling and ride quality of the Audi A3 quickly set this model apart from the competition. A major factor? The legendary quattro® all-wheel drive system, adjusting in the moment for traction that both you and your guests can always count on.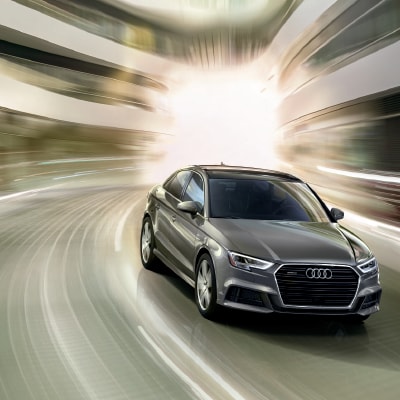 Panoramic Sunroof
Open your Drive up to the World
Warm summer days call for the windows down, but the Audi A3 takes an additional step to bring the scenery you drive through even closer. A standard panoramic sunroof opens easily, bringing in some fresh air into the cabin from above. Cruising around town with the proper conditions may not feel the same without this useful addition.

More Features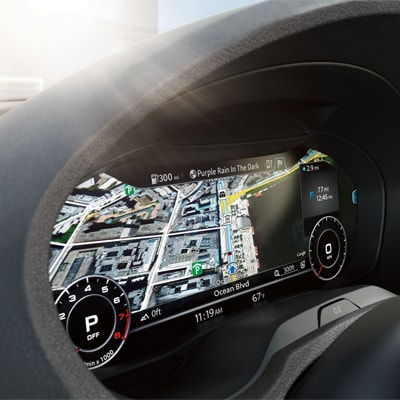 Audi Virtual Cockpit®
Digital Features Projected in Visual Form
With the available Audi virtual cockpit®, project your vehicle's digital features onto the windshield in front of your steering wheel for convenience that blends with connectivity. This feature utilizes available Google Earth™ for step by step directions that are easy to spot, also displaying everything from your music to vehicle travel details.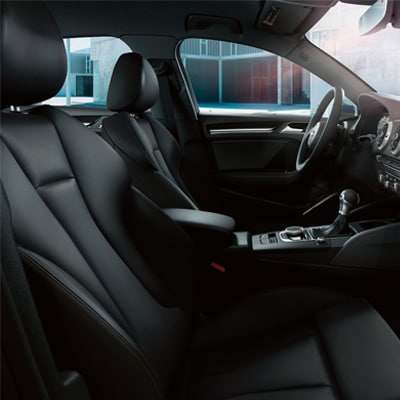 Luxury Seating
Where your High-End Comfort Begins
Standard leather seating in the Audi A3 keeps you and your guests comfortable in classy fashion. The refined cabin experience of this new Audi model helps to enhance the overall relaxation you can look forward to. Standard heated seats in the front row keep you and your front travel companion toasty when the temperature outside dips.